Top adult magazine and website Playboy has partnered with Metaverse platform The Sandbox to recreate the iconic Playboy mansion: the MetaMansion.
This virtual location will include a wide range of gaming, social, and planned activities as well as future NFT collections from the virtual reproduction of the Playboy mansion.
Following Up on Playboy's Rabbitar NFTs
The MetaMansion builds on The Rabbitars NFT project from Playboy, which includes 11,953 rabbit avatars sold for approximately $800 each in October 2021. Soon, these NFT owners will be invited to special events in the virtual hub.
The Sandbox also said that users can buy NFT land parcels within the Meta Playboy Mansion soon in 2022. Speculators say that this may create a high demand much like a Meta user paid $450,000 just to be Snoop Dogg's Meta neighbor in the Snoopverse.
After all, "sex sells."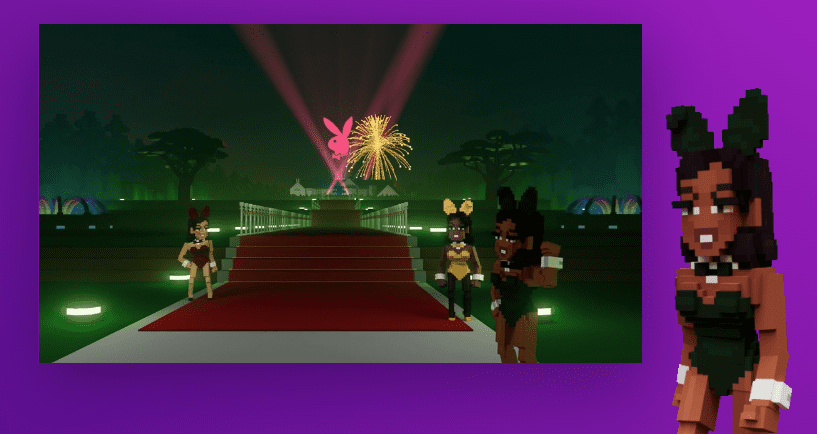 Adult Industry on the Blockchain
The first time that Playboy experimented with NFTs was in April of 2021 when it released a series of tokenized centerfolds via Nifty Gateway. While some companies appear to be dabbling with NFTs for a quick cash grab, Playboy appears to be committed for the long haul, debuting the MetaMansion during a bear market.
The Playboy-Sandbox partnership is one of the first forays into blockchain technology for the adult industry.
In September, Pornhub announced that it would accept cryptocurrency payments via the Vice Industry Token (VIT). The move was seen as a way to circumvent traditional financial institutions, which have been known to censor or restrict the adult industry.
As the world of NFTs and blockchain-based gaming continues to grow, it will be interesting to see if other adult industry players follow suit and enter the space. For now, Playboy and The Sandbox are leading the way.