The study identified several important events and use cases that have fueled the growth of NFT sales. These include the launch of Decentraland, an Ethereum-based virtual world that allows users to buy, sell, or rent virtual land; the explosion of popularity around Axie Infinity, a PvP game that allows players to breed and trade digital monsters; and the success of NBA Top Shot, a collectibles platform where fans can buy, sell, or trade video highlights from NBA games.
In the report, VMR also identified several factors that could help NFTs continue to grow in popularity. These include increasing interest in digital collectibles, developing more user-friendly platforms and wallets, and launching new use cases for NFTs such as tokenized sports and gaming assets.
NFT Market is Still in Its Infancy
The report is bullish on the future of NFTs, but it's worth noting that the market is still in its early stages and several risks could hold back growth. These include regulatory uncertainty, the primary concentration of NFT activity among a small group of projects, and the lack of liquidity in the market.
According to the report, the worldwide NFT market is expected to reach $11.3 billion in 2021, according to a 202-page study of the growing sector.
VMR predicts that the industry will expand at a compound annual growth rate of 33.7% over the next eight years. The growing usage of NFTs in some sectors and fields, such as music, film, and sports, is a significant incentive for their use. One of the most elaborated technologies in the report was Enjin (ENJ).
Gaming NFTs
The Enjin Blockchain was created to enable gamers to earn cryptocurrency based on their gaming skills. The study claims that Enjin was one of the first significant gaming firms to combine blockchain technology with its infrastructure and create its currency. The gaming business has been a key mover in the growth (ENJ).
To allow gamers to profit from in-game economies, the company created an ERC-1155 token standard. This allows for creating "non-fungible" or unique digital items that can be traded on Enjin's gaming platform and other Ethereum-based platforms and marketplaces.
The move has seen a rise in interest and value for ENJ. Play-to-earn gaming has also entered NFT markets, with Axie Infinity providing players with an alternative source of income during the COVID-19 outbreak, generating a lot of interest and unavoidable regulatory attention. This was made prevalent in the Philippines in 2021, showing the possibility that anybody who consistently plays the game will earn enough money to buy a house or pay off all their debts.
Sports NFTs
The VMR highlights Dapper Labs' collaboration with the UFC to release collectibles as proof that the sporting industry is still experimenting with NFT solutions. The purpose of UFC Strike, which will convert and monetize past UFC events through NFTs of highlights, is similar to that of the very successful NBA Top Shot.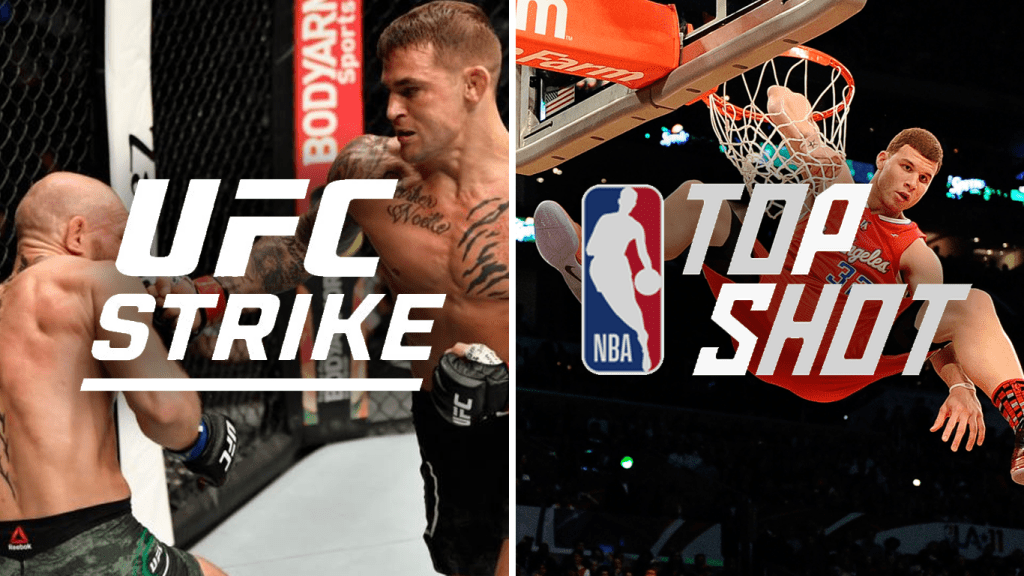 The report mentions that the release of these NFTs could result in a "surge in popularity" as they would be able to hold real value due to their association with major sporting events. This would, in turn, help the UFC brand reach a larger audience and boost its appeal.
With the VMR study providing a detailed analysis of the NFT industry and its current key players, it is clear that the sector is still in flux. The study notes, however, that the general market trend seems to be positive, with more people becoming aware of NFTs and their potential use cases.
More Companies Showing Interest in NFTs
In the world of NFTs, OpenSea is a decentralized marketplace. With Adobe integration, it can provide several advantages to its product.
In a May 2022 research by growth consulting firm SkyQuest Technology, VMR predicted a similarly dismal future for NFTs. According to the business, the sector would see a 34 percent growth rate from 2022 through 2028 and a market value of $15.7 billion in 2021.
Positive Outlook Outside the VMR Study
Crypto and NFT loyalists have already seen blockchain technology's big good news as more well-known companies want to join in. Brands like Disney, Samsung, Microsoft, Meta, Louis-Vuitton, Adidas, Coca-Cola, F1, FIFA, and the NBA have been open about adapting their business models into Web3 and NFT transactions.
While there are still whispers of NFTs as nothing but a mere trend and most people don't know anything about blockchain, those who are into the market know that something big is about to blow in the future.
Many in the crypto community believe this is the next turning point of technology after the dot com boom. Still, the VMR report's authors believe that NFTs have the potential to "disrupt a number of important industries" and could one day be worth trillions of dollars. With the market still in its early stages, it will be interesting to see how it develops over the next few years.