The Eurovision Song Contest 2022 winners, the Kalush Orchestra, are auctioning a Eurovision Glass Microphone Trophy NFT to show their support for Ukraine and its efforts in the ongoing war with Russia.
On May 14, the song contest was held in Turin, Italy. The event was live in 34 markets with 18 million online views on TikTok and YouTube.
NFTs for Ukraine
A buyer who uses Bitcoin for their NFT will get a 100% unique limited-edition digital file with a microphone courtesy of the group. They may also get the chance to meet and dine with members of the Kalush Orchestra.
If the offered amount exceeds the initial price, the winner will receive the Crystal Microphone.
The CO Charitable Foundation of Serhiy Prytula will receive all money generated by the sale.
This year's contest had a record-breaking 40 participating countries. Eurovision 2022 did not include Russia.
The group sang "Stefania," an ode to Ukraine, which won the entire crowd. Meanwhile, poll participants were said to have voted for the song in order to support Ukraine's fight and the music of the Kalush Orchestra.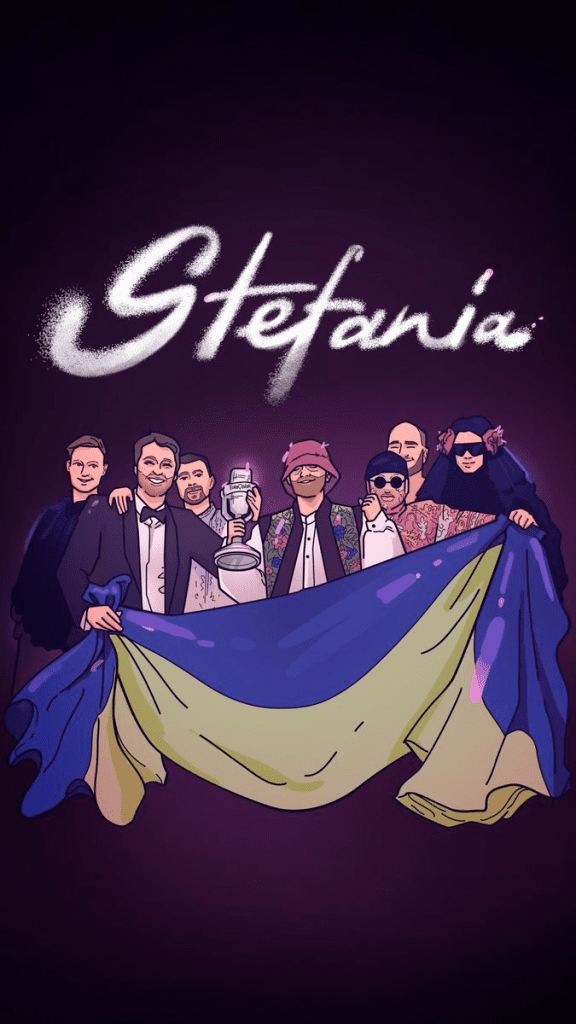 Ukraine Receives Donations via Crypto
The Ukrainians and the government have been friendly towards crypto and NFT donations.
According to data provider Crystal, Ukraine has received the most cryptocurrency donations. By May 12, 2022, the amount had grown to $82 million.
Meanwhile, Ukraine is the first European country to experiment with minting a "Crystal Microphone" NFT as a reward.
The Ministry of Culture and Information Policy, the European Broadcasting Union (EBU), and the Ministry of Digital Transformation of Ukraine sponsored the lottery.
Eurovision is an annual singing competition that began in 1956. It is held among member countries of the EBU. The competition has evolved into one of the largest and yearly most-watched television events.
The Kalush Orchestra, who hail from Ukraine, won this year's Eurovision Song Contest with their song "Stefania." In addition to the coveted trophy, the group has also won the right to represent Ukraine at next year's contest.