S7 Station is a recently minted NFT collection built on the Ethereum blockchain. Their genesis NFTs function as tickets to access "The Station of Sins," which has a stakeholder system in place, allowing holders to participate in various investments.
The team behind the project consists of 4 core members that are not yet fully doxxed. Each is in charge of 4 different departments at the core of S7 Station: The Fund, The Art, The Marketing, and The Technology. They were the first to come up with an idea of a dynamic minting smart contract that they call "ERC721-S7," explained in detail on their official website and documentation.
The art for the PFP collection is similar to other anime-related projects, and the name for the project, "S7 Station", is based on the seven deadly sins – pride, envy, anger, sloth, greed, gluttony, and lust and they are also the inspirations for the artwork.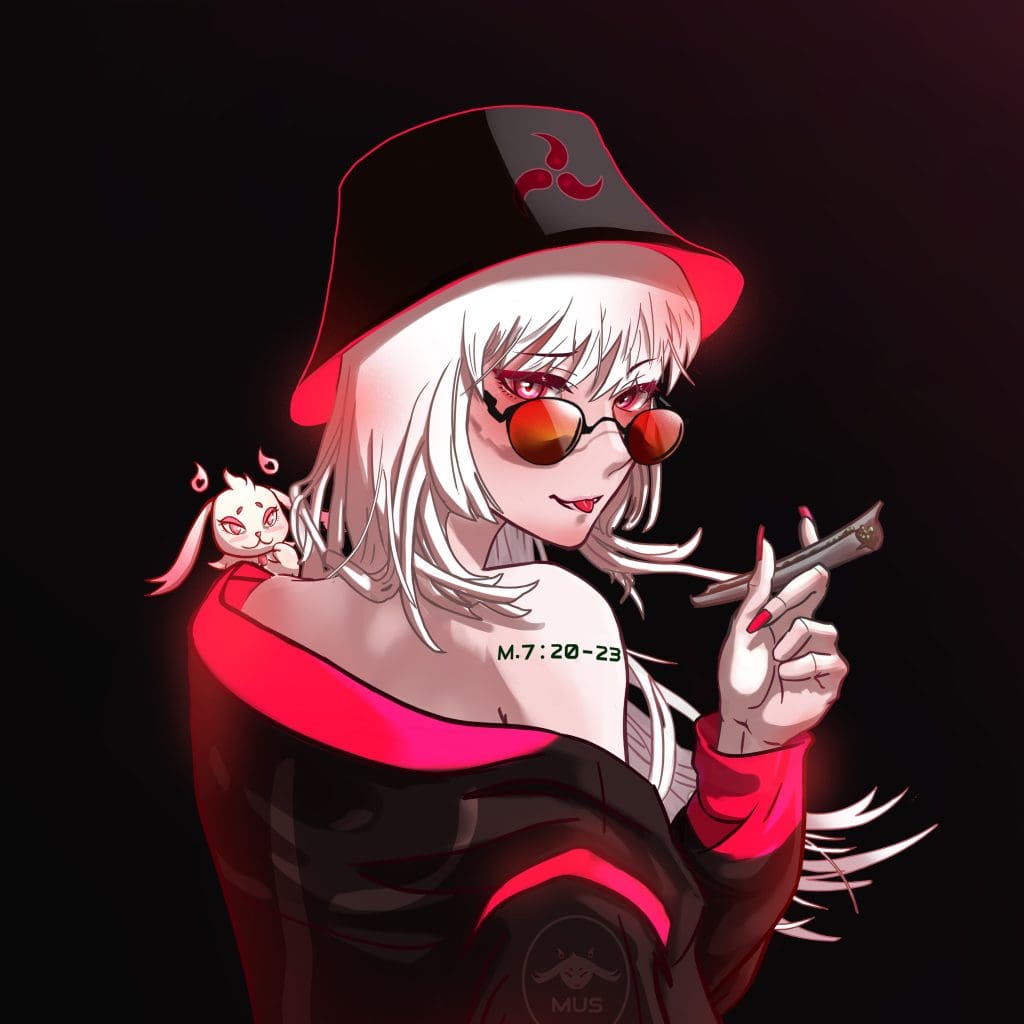 NFTs
On August 27th, 2022, the mint for their genesis PFP collection went live. Initially, there were 7777 NFT listed on their official roadmap, but the team wisely choose to more than half this supply to only 3333 pieces due to the current market conditions. Even so, not all were minted, and the collection now consists of 3.105 NFTs that will reveal in 3 weeks after mint at the latest. People were able to mint this NFT for the price of 0.1 ETH (around $150).
The holders of this genesis collection will have access to a unique utility, a stakeholder system in which the S7 station team will build a web3 investment fund and incubate other web3 firms ranging from other NFT collections to VR startups, AI developments, and applications. The team will vet these projects and receive the funds and support they require to bring their ideas to fruition.
Besides this, you also get access to their Discord, which has channels about art, mental health, anime, crypto and NFT-related topics, alpha, and an active and devoted community.
There are also plans to create a token, which will be airdropped to the holders of S7 NFTs once it is fully developed and ready to be rolled out and has a staking mechanism.
Closing Thoughts
The art style is fresh and unique. It will be understandable if this collection becomes endorsed by art enthusiasts that are into anime-themed NFT sets. In terms of utility, however, they do not seem to offer anything that would be considered earth-shattering or something that was never done before in the NFT space. Admittedly, their Discord is one of the most active ones I've come across recently, but a tight and devoted community does not always translate into positive price action – as is the case here.
Although yes, the collection is already below mint price – trading around 0.07 could also be attributed to somewhat challenging market conditions. Let's face it – NFTs have been in a steady bearish decline for months now. This collection could quickly recover once the next bull run comes around, provided they execute their roadmap efficiently, accurately, and on time.