Disclaimer: The following publication will review current market sentiment and activity using data from various analytical sources. Points made within this article are my thoughts and opinions and are in no way financial advice.
Today's Topics
Solana Dumps 60% Following Binance Acquisition of FTX
Coinbase CEO Speaks on FTX Situation
Ethereum Burned 5,600 ETH Over the Last 48 Hours, Now Deflationary
Solana Dumps 60% Following Binance Acquisition of FTX
Cryptocurrency has taken a devastating hit over the last 24 hours, as every crypto in the top 100 is red by an average of 10-30%. The cryptocurrency total market cap has fallen around $180 billion since Binance announced the acquisition of FTX yesterday morning, and FTX's FTT token is currently pushing for new lows, trading below $3 at the time of writing.
However, the FTT token isnt the only crypto in the spotlight, as Solana's $SOL has fallen 60% over the last 24 hours, essentially collateral damage due to FTX going insolvent.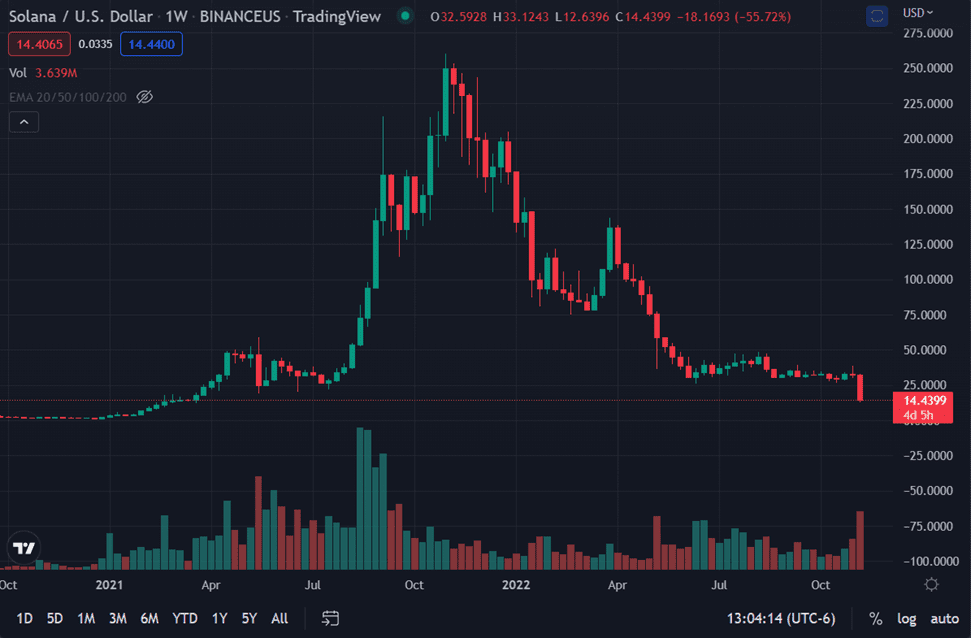 For most, it may be a surprise that $SOL is dumping the hardest next to $FTT, as it is regarded as one of the industry leaders as far as Layer 1's are concerned. However, once you do a little digging, you realize that Solana was/is the second largest holding of Alameda Research, the trading firm led by FTX CEO Sam Bankman-Fried. Do you see the correlation? As this is the case, speculation ran rampant across the crypto community that Alameda would dump their $SOL reserves to preserve the price of their $FTT. However, as we all are painfully aware, they have failed, leaving FTX insolvent with almost no choice but to offload assets (or get bought out by big-boy CZ).
But wait, there is more! In addition to what I explained above, $863 million worth of $SOL is being unlocked tomorrow, November 10th, which is around 16% of Solana's total market cap. Whether this is a scare tactic or legit, things will likely get even uglier for Solana over the next 24 hours.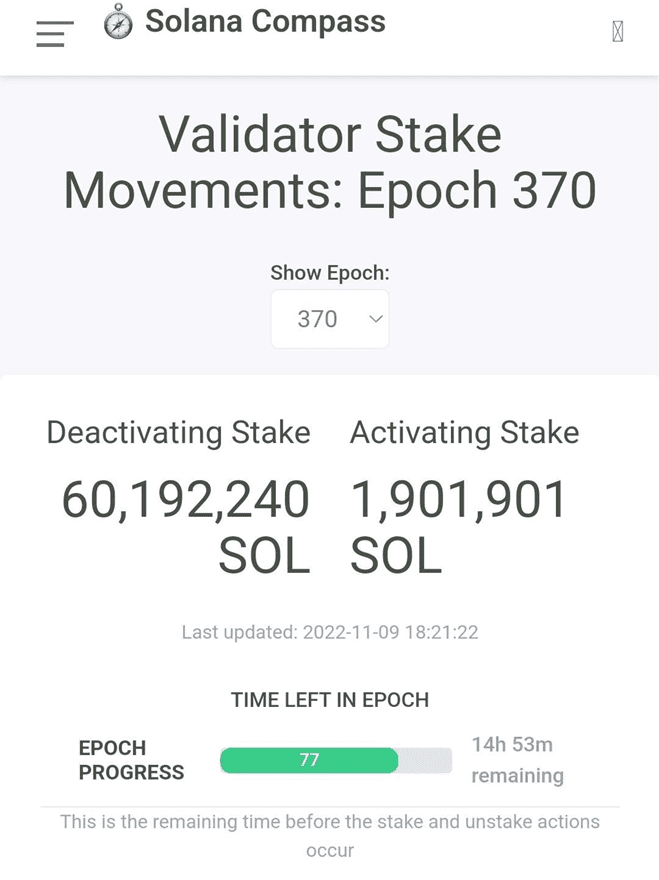 Coinbase CEO Speaks on FTX Situation
As you would assume, following the FTX debacle, other major exchanges, protocols, projects, and personalities raced to Twitter to ensure their audiences and communities that they had no ties to FTX. It makes sense, seeing as any exchange or so on with massive exposure to FTT, FTX, or Alameda has taken a significant hit over the last week and would cause even more fear.
With that in mind, Coinbase CEO Brian Armstrong put out a lengthy Twitter thread expressing his opinion on the matter while assuring the crypto community that Coinbase has zero "material exposure" to FTX, FTT, or Alameda.
Armstrong went on to express that Coinbase is and will continuously strive to be a leader in transparency for the crypto industry. He added that since Coinbase is publicly traded in the US, anyone and everyone can verify the use of customer funds which adds an extra layer of trust between all parties. He has a point there!
Near the end of this thread, he stressed that events like these are why leaders in the crypto community "should continue to work with policymakers to create sensible regulation for centralized exchanges/custodians," therefore preventing more events like this in the future.
It's painfully evident that fallouts from industry leaders will continue to happen without proper regulation, as this FTX is now the 4th significant fallout this year behind Blockfi, Voyager, and Celcius. I hate to be that guy, but this is an excellent example of "not your keys, not your coins." Stay safe, and make sure you are practicing proper asset management!
Ethereum Burned 5,600 ETH Over the Last 48 Hours, Now Deflationary
After what seems to be a whole week of bad news, we finally have a story that might put a smile on your face. Last night, November 8th, at 17:00: UTC, Ethereum officially went deflationary, now having less supply than before the ETH 2.0 Merge!

Due to the recent spike in activity on the Ethereum network, likely due to swaps and transfer of assets caused by FTX insolvency fears, Ethereum has burned around 5,600 ETH from its total supply over the last 24-48 hours, now 2,313 ETH less than it was before the merge. As you can see, the significant decrease in supply matches perfectly with the gas spikes over the last couple of days. Uniswap and USD stablecoin transfers and swaps are the leading causes.