It is not hard to imagine a token going down in price after many people receive it for free, especially during a bear market. But since the airdrop claim, it has been up and up only for $SNFT – a native utility token for the upcoming NFT marketplace, showing incredible strength and resilience to broader market conditions.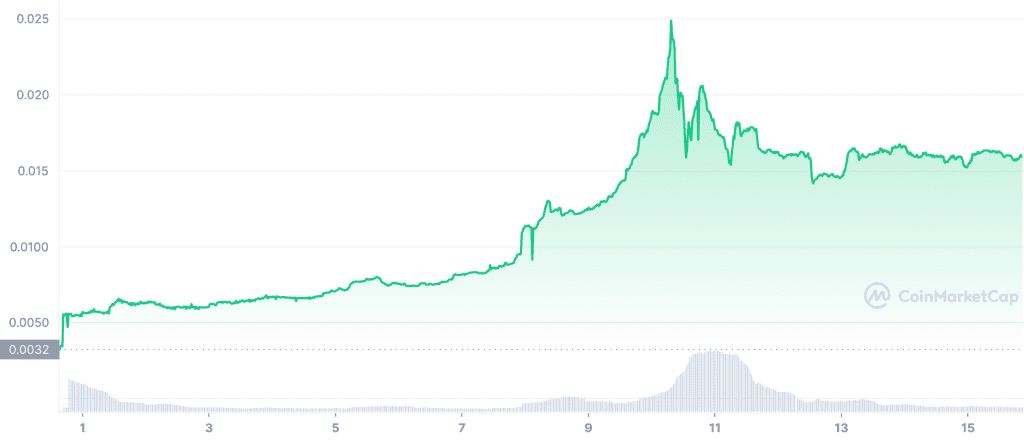 Seedify, a blockchain gaming-focused incubator, and launchpad, recently posted a tweet that highlights the success of their newly launched token. It is up a whooping 50x since trading started on DEXs, making many holders happy. The trading chart resembles the early days of Bitcoin, and it seems like it is not slowing down anytime soon. But how did they manage to achieve this steady price appreciation? Well, there are quite a few reasons that are worth mentioning:
A Clever Vesting Schedule
To ensure that the token's price remains stable, Seedify issued the rewards gradually. Only 25% of the total allocation holders are eligible for unlocked. The rest of it will be available to claim in the following weeks. Holders of SNFT tokens can now choose to sell them and forfeit their right to claim the rest or hold the tokens in their wallet and retain their total allocation down the line.
This mechanism of "delayed gratification" prevents a massive token dump very effectively, as it ensures that holders have something to look for and rewards those that truly support the project with handsome rewards.
Instant Staking
The $SNFT liquidity pools were up and running shortly after the claim to further incentivize holding rather than selling. Moreover, they offer very enticing rewards for staking and providing liquidity. The rewards holders get depend on how long they lock their tokens. Here is the exact breakdown:
14 days: 7% APY
30 days: 10% APY
60 days: 20% APY
90 days: 30% APY
180 days: 40% APY
A Working Product Ready To Launch Soon
Even though "utility" might seem to be a term thrown around carelessly these days in the NFT space, it is certainly justified when it comes to $SNFT. Holder of these tokens will get the following benefits:
Whitelist allocations to upcoming NFT collections on the Seedify NFT Launchpad platform.
50% commission fee reduction in the forthcoming NFT Marketplace.
A burning and buyback mechanism for $SNFT tokens.
Random NFT drops for those that are conducting trades on their platform.
The opportunity for passive income with staking and farming for tokens.
Additionally, wallets that stake either 500k $SNFT or are farming 250k $SNFT tokens in a farming pool with $SFUND will receive a raffle ticket to their "The Avatars" collection with a capped supply of 4.500 NFTs.
Rewarding partnership communities
Holders staking at least 1000 of Seedify's native utility tokens – $SFUND got the airdrop. But Seedify is also generous towards its partnership projects, mainly JRNYClub, NeoTokyo, and My Pet Hooligan, which also got a piece of the pie. In this way, Seedify builds its brand and recognition within the NFT space while simultaneously bringing many communities together and sharing among them. Many people within these communities come from gaming backgrounds. Many are excited to test the new NFT Marketplace with the tokens they were given, further alleviating some of that selling pressure.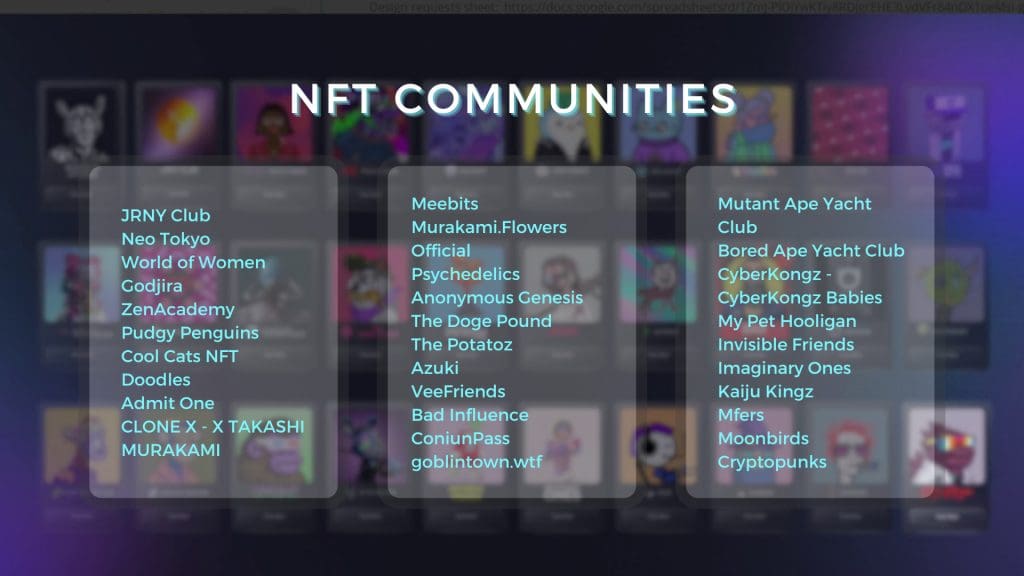 Past Success
Seedify is a project that's been consistently building regardless of market conditions. This unforgiving market is just an opportunity to create. They made the most of it by expanding into the NFT territory, delivering even more utility and rewards for loyal holders.
In their post, which you can read on their blog, they reflect a bit on their journey and describe how they managed to grow from a one-person team into one of the biggest launchpads Binance Smart Chain today, with over 80+ employees. In the late 2021 crypto gaming bull run, the value you could get from many tokens featured on their launchpad was genuinely intoxicating. People who could secure their spot early got access to very high allocations and regularly pulled out four or even five-figure ROIs per project on their launchpad. Those who were not around then may now be blessed with a second chance.