$SNFT Drops today
Today, seedify, an "incubator & Launchpad for Blockchain Games, NFTs, and the Metaverse," dropped its long awaiting $SNFT token to $SFUND stakers and farmer and partner projects, such as Jrny Club, Neo Tokyo, etc.
"Seedify is a Blockchain Gaming and Metaverse incubator and launchpad, as well as an NFT launchpad, empowering innovators and project developers with access to funding, community building, marketing, and high caliber partnership network, with a full support system to help bring premier games, NFTs and Metaverse projects to our community."
The following are the official tokenomics of $SNFT, the driving force behind the Seedify NFT Space, released by the Seedify team a couple of days ago:
Total Supply: 20 Billion
Initial MCap: 446,000
SNFTS Listing Price: $0.0004 BUSD
Circulating Supply: 3.416 Billion
Like $SFUND, $SNFT will be on the Binance Smart Chain, meaning the native exchange for $SNFT will be Panecakeswap.
How to Know if you Qualified for the $SNFT Drop
There are several ways to know if you are eligible to claim the $SNFT Drop. First, if you were an active $SFUND staker or farmer for January and February, you are eligible to claim as long as you were active during the snapshots. Second, back in February, Jrny Club and Neo Tokyo holders were part of the round of snapshots to determine who was eligible for the snapshot. If you were holding either of those collections at the time, you can claim $SNFT. Third, a few weeks ago, on August 15th, there was a final snapshot for $SFUND stakers and farmers to determine eligibility for the $SNFT token, which means If you were actively staking $SFUND on August 15th, you are eligible to claim. Lastly, if you were holding one of the NFTs from the following collections below during August 27th-30th, you are eligible to claim a small portion of $SNFT.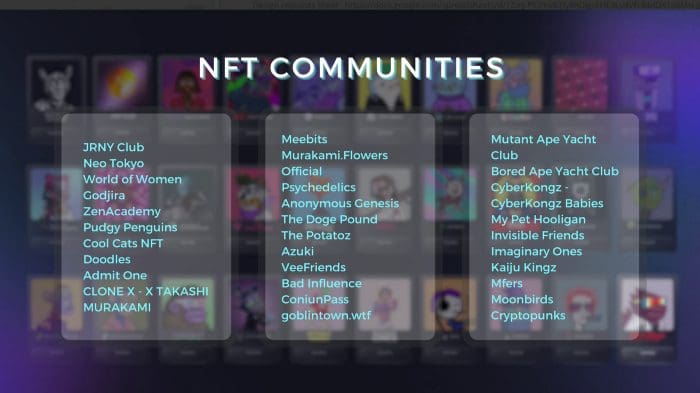 ⦁ Currently, the Seedify website is experiencing heavy traffic due to everyone rushing to the site to claim at once, which means you might be unable to claim at the moment. However, if you match one of the parameters I listed above, you can claim here: https://claim.seedify.fund/
$SNFT Staking and Farming Pools
Both staking and farming will be available initially, with farming pools having high rewards locked in to create liquidity off the rip. The following is an outline of the staking pool APYs. These values are locked:
14 days: 7% APY
30 days: 10% APY
60 days: 20% APY
90 days: 30% APY
180 days: 40% APY
$SNFT Vesting Period
25% of the allocated amounts will be claimable at the start, and for each consecutive month, the vesting will be 25%. I took this as they will be disputing the tokens over four months, so four different airdrops with four claims in total.
Utilities of $SNFT
The Seedify team has released a handful of utilities for the $SNFT token, which are as follows:
Whitelist allocations from NFT launches on the Seedify launchpad. 60% of the whitelists will go towards $SFUND stakers and farmers, 30% will go towards $SNFTS stakers and farmers, and 10% will go to public participants.
50% commission fee reduction in the upcoming Seedify NFT Marketplace.
The burning mechanism for $SNFTS and the buyback mechanism for $SFUND. 50% of it will be burning, 25% of tokens will be spent for purchasing NFTs to drop, and 25% will go back to the treasury.
Random NFT drops for those making trades in the Seedify NFT marketplace.
Passive income through staking and farming will also be available from the first day.