Tokenproof, a firm that protects nonfungible token owners from fraud and theft, said today that it had acquired $5 million in seed funding. The round was headed by PennyJar Capital, with other well-known cryptocurrency investors joining the company's seed round. Including billionaire Mark Cuban, Sebastien Borget, co-founder of the metaverse game The Sandbox, Corazon Capital, 6th Man Ventures, and Canonical Crypto.
Alfonso Olvera, founder and CEO of Tokenproof, said in an interview with CoinDesk, "eliminating the extra danger of connecting or carrying a digital wallet is vital for broad use of NFTs." Due to this technical challenge, using NFTs carries several risks.
Blockchain-based nonfungible tokens (NFTs) are specific crypto assets representing ownership of a unique physical or digital entity. These digital products may include data, music, and other virtual elements like video game items. The most expensive digital art pieces can now fetch hundreds of millions of dollars. One famous example is Beeple's Everyday: the First 5000 Days, which was sold for $69 million in 2021.
Why do NFT Scammers Matter?
According to a recent analysis from blockchain security firm Elliptic, during the first half of 2022, NFTs valued at more than $100 million were stolen. Social media security breaches increased over that time, and an average scam was more than $300,000.
Even though most NFT owners don't have this much collateral riding on their holdings, they still value their investments and don't want them to be stolen. Tokenproof asserts that its solution will provide a crucial security barrier to help individuals from falling for fraud because brands may view this as a barrier to adoption.
What is TokenProof's Solution?
To verify a user's digital wallet, Tokenproof generates a one-time verification and issues proof of ownership credentials. By doing so, the user can maintain a secure connection between their wallet and transactions with other people. To authenticate with websites, retailer experiences, and events in the real world or online, Tokenproof then offers a QR code; at no time do they expose their wallet for verification. Therefore, there is no possibility that a scammer will gain access to their wallet and take their NFTs or other cryptocurrency tokens.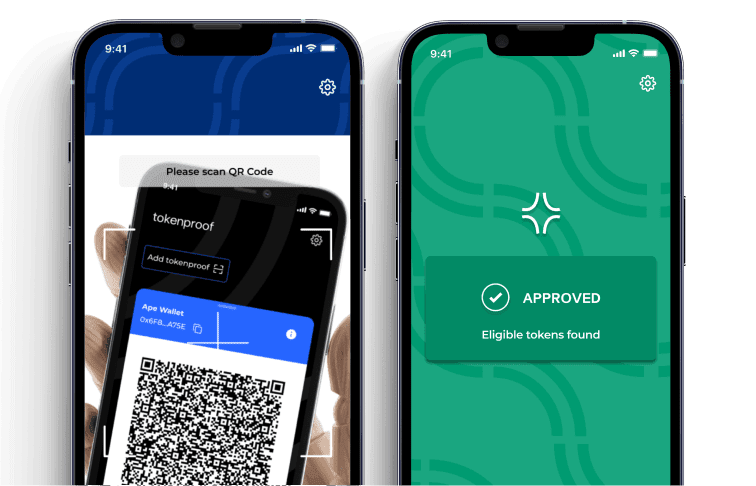 Who is PennyJar Capital?
Bryant Barr and Rich Scudellari established the early-stage business fund known as PennyJar Capital. The fund's portfolio aims to support "remarkable people and extraordinary companies." Penny Jar is not a crypto-exclusive investment company. Instead, they aim to invest in potential category-leading businesses in various industries as additional capital.
Conclusion
Tokenproof presents relevant solutions at a time when fraud, flaws, and shady verification techniques are shared. In addition to ensuring the security of the NFT community, their tech helps event managers and creators to verify holder ownership at exclusive events and venues only for holders of a specific NFT. Blockchain technology will be more widely accepted when individuals may participate in the Web3 community with less worry over having their wallets hacked and drained.