Lost Realms is an upcoming NFT lore-based game built on top of the Ethereum blockchain in the Unity engine that focuses on prioritizing player ownership and collaboration to drive the story forward.
The web3 gaming studio behind the project is World of Tribe – a team of more than 25 full-stack leaders with years of experience in web2 gaming and tech startups. They have been active in stealth since August 2021.
Their parent NFT, called "The Tribe Diamond Pass," is a collection of 200 membership passes that began trading in late August at around 2 ETH and currently have a floor of more than 10 ETH – an impressive feat by all standards. However, a small collection size certainly helps. Holding one of these NFTs grants you access to their private community of gamers, crypto game developers, and NFT collectors with a few additional benefits.
They aim to deliver a new paradigm for web3 gaming by building games that utilize all the critical learnings of web3. The journey starts with their main project – Lost realms. Let's take a closer look at it.
The Upcoming Game
Lost Realms is an upcoming MMORPG game rooted in storytelling and collaboration between players. Players (holders of NFTs) can chart a collective journey and act as the driving force behind an actively developing storyline. The game will implement a turn-based RPG battle system and is centered in an enchanted fantasy world built for NFT collectors and consumers.
The team will focus on delivering an immersive experience, unlocking innovative on-chain and cryptocurrency-based mechanics, including generative NFTs, gamified core loops, and a world of true digital ownership. Initially, the game will be communal, rewarding participation across different communities. It will not be about attacking each other but coming together to take other enemies. After that, the world of Lost Realms will evolve in unexpected ways.
Players will use their first NFT (in-game character) to expand and build an ideal team. Additionally, they can go on quests, participate in fights, create different teams and heroes, and receive pets. Depending on the style chosen (which varies from active and passive), there will be different values and earnings potentially available for NFT holders.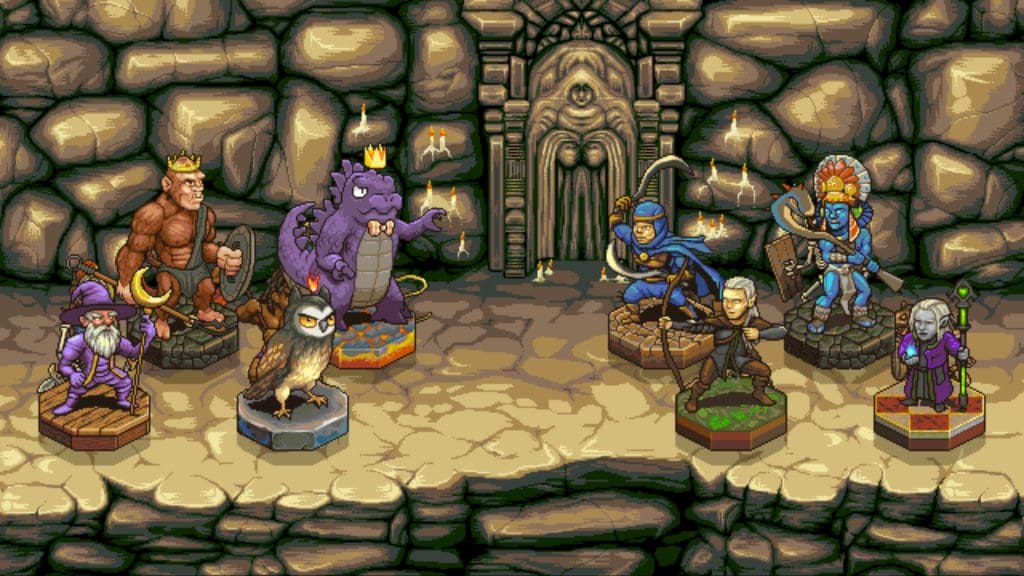 Lost Realm was inspired by Final Fantasy, Pokemon, and Chrono Trigger and thus used similar gameplay mechanics. There are more than 25 standalone characters with various unique heroes and a class-based system. Their universe will also be interoperable, allowing partnership projects to have their own version of characters from their NFT collection in the Lost Realms game.
Some of these partnerships include:
CyberKongz
NeoTokyo
RumbleKongs
KaijuKings
FoundersDAO
EtherOrcs
PGodjira
TheHootList
GalaxyFight
Closing Thoughts
One thing that immediately stands out is the impact holders of their NFTs have on the overall storyline. Influencing the outcome of their lore is a feature not many other NFT holders have the privilege to experience.
Their main collection has an impressive floor price for a collection that is so under the radar, which can attest to the fact that they have a strong community behind this project.
The price rose more than 5x in just a few months, which is even more impressive given the current market conditions in the NFT and cryptocurrency space. They have also managed to attract a long and healthy list of partnerships, further solidifying their presence and importance in NFT gaming.
It is important to note that many of their services are already completed, and the team did not raise funds in advance to only then start building the game. They believe it is unfair for the market to fund web3 games with the promise of a game sometime in the future.
Thus, they aim to have a working game ready on the mint day instead. This is a welcoming change in the approach that many other projects in the NFT space have. This change in the current meta clearly shows that they want to bring something new to the web3 gaming space.