The announcement of the raised seed came amid the high profile and long anticipated minting that has shifted the wind in the Solana NFT community.
The NFT software company Dust Lab has successfully raised a seed fund of 7 million dollars, which was announced during the pandemonium raised for its Solana-based yoots NFT minting on Monday.
The round participants were companies like Foundation capital, Metaplex, Solana Ventures, Jump, FTX Ventures, and Chapter One. The investment was a half-and-half split in the community equity and its $DUST token.
$Dust is a utility token on the Solana network, dubbed as the official currency of the DeGods ecosystem. DeGods is well known for the popular eponymous PFP, the highest valued collection known in the Solana NFT world.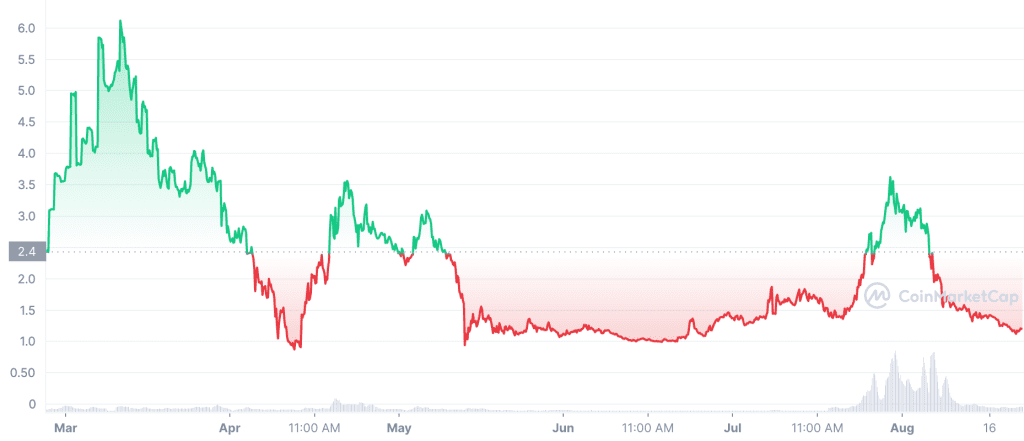 Yoots has been on a high start since its recent launch. It topped secondary markets as the NFTs sell for a significant premium over the mint hype.
Dust lab which is a tech startup that is linked to both the yoots and DeGods NFT projects. The Dust lab's utility token was initially launched as a reward for owners of DeGods NFTs. Magic Eden can also accept the tokens as it will integrate Solana-based tokens from various NFT projects.
The Yoots NFTs were released with a total supply of 15,000 Solana-based collectibles. They were available to purchase by DeGods holders and the ones accepted to an exclusive whitelist in recent weeks.
Every NFT from the mint is called a tOOb, and it could be burnt or permanently terminated in exchange for the actual yOOts NFT.
According to data released by the NFT marketplace aggregator Hyperspace, which is also a Dust Labs investor, YOOts has generated a worth of more than $6 million in secondary sales. The market price or cost of the cheapest available NFT lifted on the marketplace is 139 SOL. 96% of secondary sales have gone on Magic Eden.
YOOts' original launch was scheduled for September 2; however, it was delayed following the recent hitches and temporary ban of the DeGods and yOOts accounts on the Twitter platform, plus the blocker bug, before its original deployment time.
The issues the launch faced during its mint were supposedly tied to the project's tech and not a fault of Solana's network, which had met a crash before its recent upgrade and during high-profile NFT launches.
Earlier this week, YOOts supplanted the Ethereum Name Service as the top-selling NFT project across several secondary markets, regarding data from OpenSea, the leading marketplace across all the other blockchain networks. YOOts got to the top of the list as a top-selling NFT project.
An NFT (Non-Fungible token) is a property that can represent ownership of an item, including digital goods like PFPs, artworks, collectibles, and even video games.
Solana comes only after Ethereum as the second-largest NFT marketplace.
Conclusion
The era of YOOts will be fascinating to watch with how much they were able to raise.