Guests staying at Dubai's luxury hotel, the Palazzo Versace, now have the option to pay in cryptocurrency. Since September 7, the hotel has made this option available to guests. It also has plans to add a crypto payment option that would allow guests to pay for gift vouchers on the hotel's e-commerce platform using cryptocurrencies.
The Palazzo Versace Dubai Introduces Crypto to Guests as a Payment Option
Since September 7, the Palazzo Versace hotel in Dubai—located at Jaddaf Waterfront—has allowed guests to pay and settle their bills using cryptocurrencies such as Bitcoin, Ethereum, and Binance Coin.
The hotel will be using Binance as its "cryptocurrency infrastructure provider," according to a report by Business Traveller.
In addition to being able to settle their bills at the hotel in crypto, the hotel will let guests use cryptocurrencies when paying for "dining, stays and spa experiences," as well as gift vouchers and products in the flower shop. This can all be accomplished with the Binance app.
This represents a significant move by the hotel in embracing new technologies and taking the lead in the application, dissemination, and facilitation. The hotel's press release states that the hotel "is known for taking unprecedented and unique steps in the hospitality industry, as well as pioneering in new hotel experiences."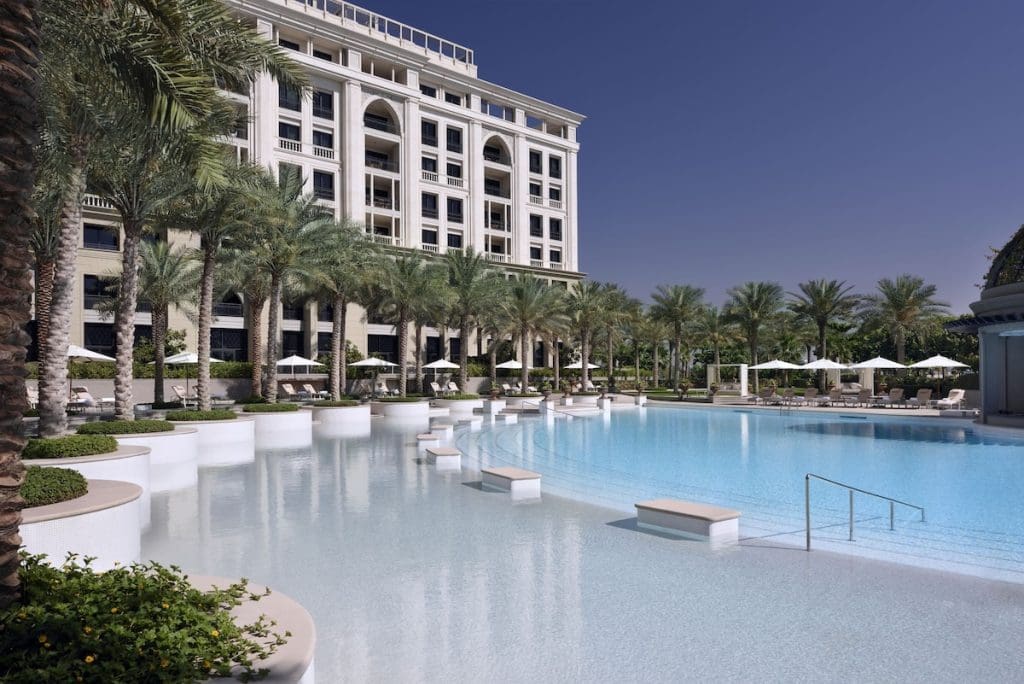 Reaction and Support for the Hotel's Move
The Palazzo Versace's adoption of crypto payments as an option for its guests has received a warm welcome. Guests can easily use the Binance app to pay for various things—from their hotel stay to dinners, spas, and even vouchers.
The Palazzo Versace and Binance relationship is whole-heartedly on board and excited to discuss and promote their partnership. The managing director of Palazzo Versace Dubai and founder of Palazzo Hospitality, Monther Darwish, is very optimistic about the plan, stating,
We continue to pioneer innovation and growth in the hospitality business. Accepting cryptocurrencies as payments is yet another innovative step that we have taken towards making our business future-ready.
Also speaking in favor of this decision is Binance's business development head in the Middle East and North Africa region, Nadeem Ladki, noting,
Palazzo Versace's ability to accept virtual-ass payments reflects how Dubai's hospitality industry is at the forefront of innovation as we move into a more digital world. Payments are just the beginning, and we look forward to building on this partnership.
Plans for the Hotel Beyond Crypto
The Palazzo Versace Dubai has had quite a few unique plans besides crypto. Last year, the hotel started a bidding platform. This bidding platform would allow hotel guests to bid for a stay at the hotel—the one located on the Jaddaf Waterfront.
The press release for the hotel notes that the "[p]roperty has already established itself as an industry leader by introducing cutting-edge technologies and business models."
Earlier this year, the hotel announced that it would join the "Global Hotel Alliance (GHA)." This would be an important move for the hotel. The GHA in Dubai "represents a collection of 40 brands with over 800 hotels in 100 countries serving 21 million members."
Some of GHA's brands include "Anantara, Corinthia, JA Resorts, Kempinski, and Nikki Beach." These plans do nothing more than promote the hotel's and Dubai's move into the crypto industry and promote the city and country as a crypto-friendly jurisdiction. Lastly, the hotel plans to launch "online payment integration" for Bitcoin.
Dubai as a Crypto-Friendly Region
Letting guests pay for hotels with crypto is a novel idea, but the Palazzo Versace Dubai is certainly not the first business to do so.
The hotel joins a "growing list" of businesses operating in the country, announcing plans involving blockchain technology and cryptocurrencies.
Financial institutions are also making waves. Komainu, a digital asset custodian, has received provisional approval to offer Dubai institutional bitcoin and crypto custody services. Also, FTX—a crypto exchange—has received the license to operate as an exchange and clearinghouse in Dubai.
Conclusion
The Palazzo Versace Dubai now offers guests the option to settle their hotel bills with crypto and use crypto to pay for dining, spa treatment, and vouchers. With additional crypto plans, Dubai is positioning itself as a leading crypto-friendly jurisdiction.