Former CEO of Goldman Sachs Raoul Pal believes the stage is set for a "clear" bull run in crayptocurrency and technology stocks.
According to Pal's analysis, cryptocurrency and tech stocks have reached an Exponential Age, and the code is the guide.
The market trend for cryptocurrency is resilient, where prices of Ethereum and Bitcoin have appreciated over the years, making more investors interested in the space.
Investors, brace yourself for a looming bull trend that has the potential to rewrite your knowledge of technology stocks and cryptocurrency.
According to the former Goldman Sachs executive and Real Vision founder Raoul Pal's threads on Twitter, the stage is set for a "clear" bull run in cryptocurrency and technology stocks.
Institutional intensity, regulatory clarity, and technological advancements form the basis for Pal's argument, which he believes is becoming tantalizingly real, and sets the stage for the impending bull runs when he speculates into the future.
The Real Vision CEO highlighted the ever-increasing institutional investors in cryptocurrency and technology stocks through tweets. He told his close to 996 000 Twitter followers that Nasdaq is the best example of the steady macro uptrend that hooks technology merchants off guard.
He posted charts suggesting that the Nasdaq index performs relatively well with great discounts but is likely to trade at higher prices soon.
Pal said on a re-tweet to his original post:
"The Exponential Age is before your eyes, and everything code is your guide…."
This was a response to his original post in that thread, where he stated;
"The biggest and most persistent macro trend on Earth is the one that gets the most pushback from many……."
The Exponential Age of Technology It can't be more precise (NDX): 1/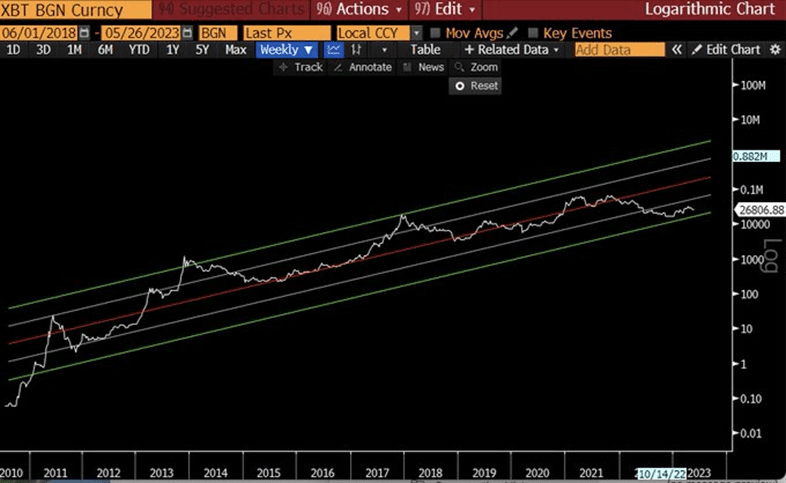 Through this discussion on his tweeter thread, many of his followers reacted, acknowledging his prowess and insights into crypto and tech stocks. One follower tweeted:
"In a sea of darkness where storms prevail, you're that beacon of light, Raoul. Thank you for sharing all that you do."
Market Resilience and retail participation
Pal through the charts showed that there had been a surge in cryptocurrency's retail participation from various quotas. He showed that firms have recently increased funds towards crypto investments and technological stocks.
In this trend, Pal elaborates that additional investments are pushing a bull trend on an upward trajectory for cryptocurrencies and technological stocks.
Pal added, "The Exponential Age thesis assets with a secular adoption trend (crypto and tech) outperform the global liquidity cycle and ALL other assets."
He also said that "a TGA rebuild would be temporary, and the market will likely largely look through it (TGA could also be offset by RRP or Fed too, who knows!). There will be corrections, and all dips are to be bought."
Undoubtedly, the market trend for cryptocurrency has demonstrated resilience over the years, where prices of Ethereum and Bitcoin have appreciated, making more investors interested in acquiring them.
In this revelation, Pal believes that this resilience with maturity in market structure sets the stage for a sustained bull trend for cryptocurrencies and technology stocks.