As of June 25, 2022, the Cardano NFT Market has a total trading volume of ₳397,384,581.699 ($397,384,581.699) and approximately 1,687,894 sales. To shine some light on Cardano-based NFTs, I've created a simple (hopefully helpful) beginner guide that you can learn from to kick-start your Cardano-based NFT journey – whether it's to collect or trade them.
$ADA coins
The most popular way to purchase $ADA (and other coins) is through a trusted exchange. This includes but is not limited to Binance, Coinbase Exchange, Crypto.com, KuCoin, and Kraken. Since we're buying Cardano-based NFTs, it would make sense for us to own some $ADA ourselves.
Cardano Wallets
After purchasing your $ADA, you'd want to send it to a Cardano native wallet. Cardano offers several native wallets to choose from – but based on personal and community experiences – the Nami wallet is a clear favorite (for security and convenience).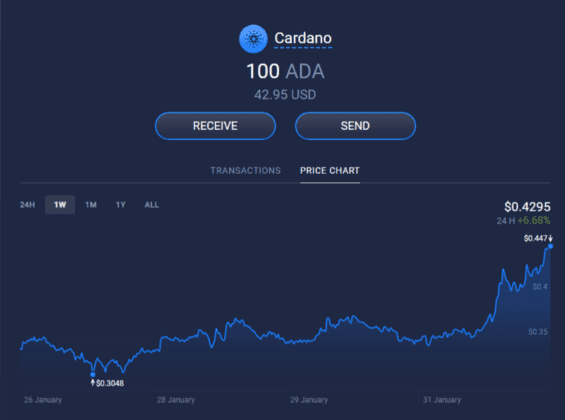 CNFT Marketplaces
Marketplaces are platforms where users can either list or purchase their assets on the secondary market. The most notable CNFT marketplaces are CNFT.io and jpg.store. Most of the community prefers Jpg.store because its market is substantially larger than its competitors, and the website has a user-friendly UI.
Note: as of now, jpg.store only supports Nami, Eternnl, Flint, Gero, and Typhon wallet.
Research tools
Before investing any of your hard-earned money into an asset, it's always a good idea to research it. Opencnft is a CNFT sales tool that provides in-depth analytics for users who want to keep up with market trends, a project's floor price and volume, recent sales, and more.
Rarity tools
To check a CNFT project's rarity, you can visit CNFT Tools and CNFT Jungle. Not every project will have "official" rarities, so make sure to DYOR before clicking the "Buy NFT" button!
Disclaimer: This article should not be seen as "alpha" or financial advice and should only be used for educational purposes. Information on this specific guide is based on a mixture of personal and community experiences and opinions.