When the cryptocurrency market looked green for consecutive days, the cryptocurrency came into another tension. This time, all eyes are on Bitcoin's support at the $22.5K to $23K support. Looking at the simple moving average in the 200-week timeframe, Bitcoin is on the brink of crumbling if buyers will not step in within the week of July 25 to July 31.
The 200-day moving average has always been helpful for trading analysts to see if Bitcoin has hit support. Since 2018, the line representing the support for Bitcoin has always acted as the "bear market bottom."
Losing this line now would mean the first time Bitcoin will pierce down the support, correcting into an uncertain new bottom price.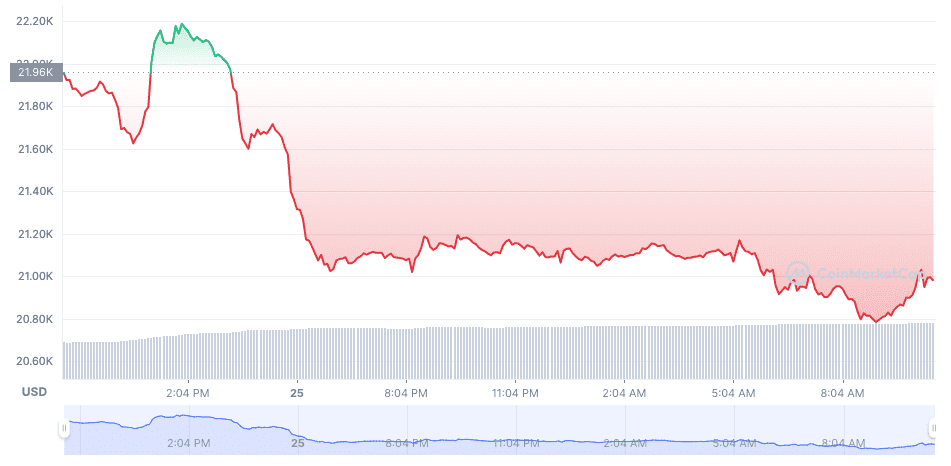 Indication of Support (and Extreme Fear)
Indicators may not concern long-term holders, but for those who want to buy in at the right time or show concern due to buying BTC at a higher price, the 200-day MA could determine the fate of cryptocurrency.
According to analysts such as Michael van de Poppe and Rekt Capital, BTC needs to close the weekly chart at $22.8K, or it will all go downhill. They stated that if it rises and goes above $23.8K, BTC will rally and test $28K, which may also determine the possibility of a continuation upwards.
The "see-sawing " price in the support zone indicates a neutral condition between buying and selling.
Others, like CryptoGodJohn on Twitter, said that $20K to $24.2K is the last stand, or it will dip further. $17K marked the last low zone for BTC, but with continuous lower lows and lower highs, this may mean that the cryptocurrency market will go into a worse recession.
Another analyst on Twitter named Mayne also said that the $20K to $23K zone would either boost the prices to previous higher lows before May 2022 or crash into uncertain numbers.
High Tension Looms
As with other markets, cryptocurrency shares its feelings of extreme fear in the community. The last week of July 2022 will call on whether BTC will invalidate analysts' 200-MA support or sleep soundly for accumulation before another rise.