Cyvers Alerts has detected a suspicious transaction involving Huobi Global and HTX Global.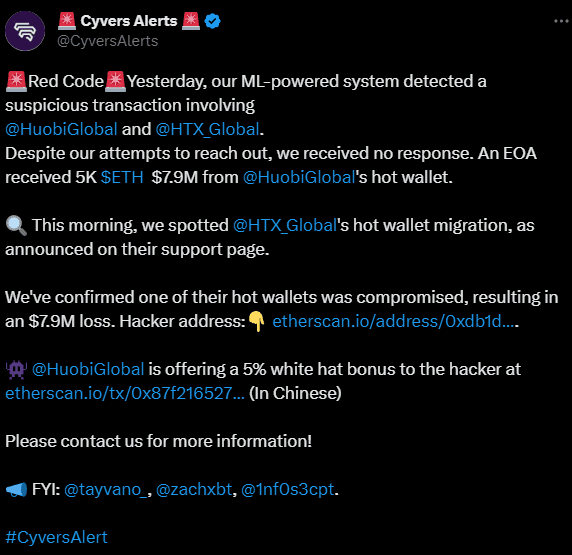 To no avail, Cyver has attempted to contact Huobi for comment regarding the transaction. The transaction under scrutiny involved the transfer of 5,000 ETH, equivalent to approximately $7.9 million, originating from HuobiGlobal's hot wallet.
Upon thorough investigation, Cyver uncovered an announcement on HTX Global's support page regarding a hot wallet migration. The investigation revealed that one of Huobi's hot wallets was compromised, resulting in a substantial loss of $7.9 million. Huobi Global has made an offer by extending a 5% white hat bonus to the hacker involved.